Arbitrators
Each year leading Russian and foreign arbitration practitioners come to Moscow to arbitrate oral rounds of the Moscow Pre-Moot.
Arbitrators of the 2022 Final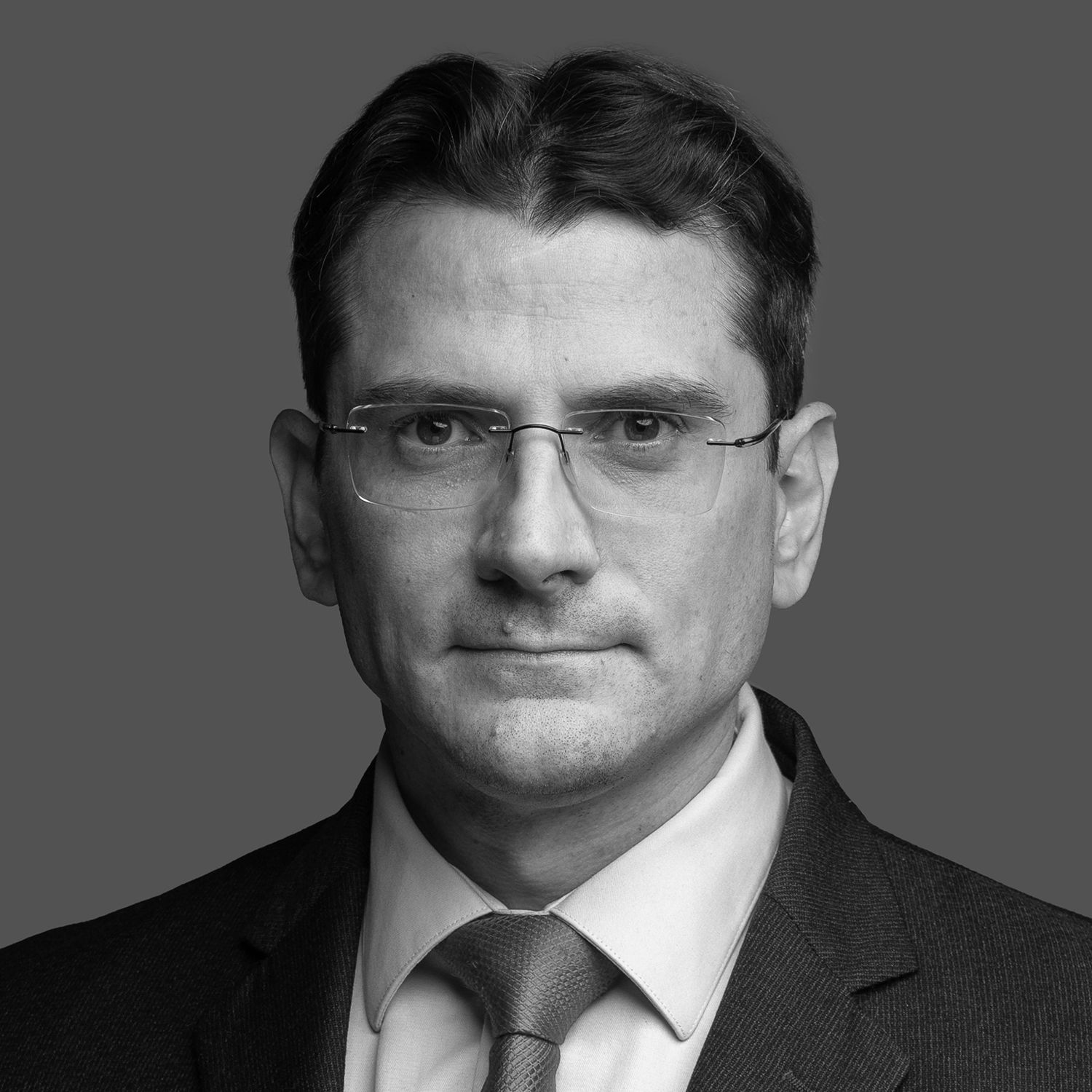 Christophe Guibert de Bruet
Counsel, Lalive
Christophe Guibert de Bruet joined LALIVE in 2012. His main area of practice is international arbitration, including commercial and investment treaty arbitration, with particular experience in disputes relating to mining, large construction and infrastructure projects, and disputes in the telecommunications and information technology sectors. He has acted as counsel in a number of international arbitral proceedings, either ad hoc (including UNCITRAL) or administered (under the rules of the ICC and ICSID), governed by various procedural and substantive laws, including Swiss, English, U.S., and French. He has also assisted clients in international trade and white collar crime matters, involving antidumping and countervailing duties, export controls, U.S. Office of Foreign Asset Control regulations, and the U.S. Foreign Corrupt Practices Act. Before joining LALIVE, Christophe Guibert de Bruet practiced international arbitration at King & Spalding in Paris (2009-2012) and Dewey & LeBoeuf in Paris and Washington, D.C. (2005-2009). During that time, he also passed the Paris bar examination. Christophe Guibert de Bruet holds a J.D. (Juris Doctor) from the University of Virginia (2005) and a B.A. from the University of Michigan (1998). Prior to attending law school he co-founded and operated a software company specializing in factory controls and embedded control systems.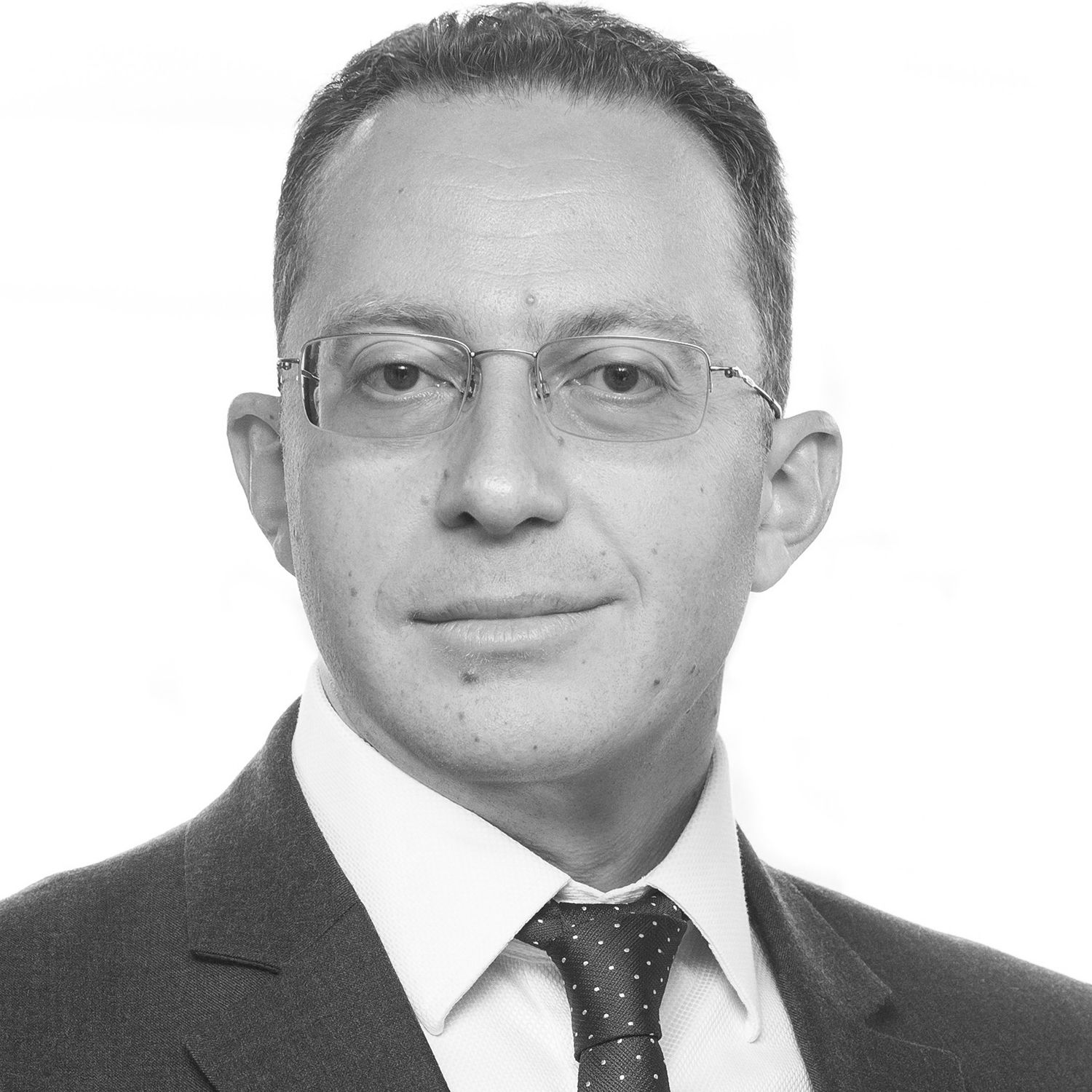 Konstantin Kroll
Partner, Dentons
Konstantin Kroll is a partner at Dentons heading the firm's Russian corporate and M&A practice. Triple qualified as a Russian advocate, solicitor of Senior Courts of England and Wales and Irish solicitor (non-practicing), he has over 24 years of experience and has been recognized on numerous occasions by Chambers Global, Chambers Europe, The Legal 500, IFLR 1000, Leaders League, Best Lawyers, Pravo.ru-300 and Kommersant. Konstantin is a Fellow (FCIArb) of the Chartered Institute of Arbitrators (CIArb) and a Vice President of the Russian Chapter of CIArb European Branch, a member of the LCIA European Users' Council, a member of ICC Russia (International Chamber of Commerce) Commission on Arbitration and ICC Russia recommended arbitrator, a member of HKIAC's List of Arbitrators, an accredited arbitrator at the Georgian International Arbitration Centre (GIAC), the Tashkent International Arbitration Centre (TIAC), the Russian Arbitration Center at the Russian Institute of Modern Arbitration (RAC RIMA) and the Arbitration Center at the RSPP, the Russian Union of Industrialists and Entrepreneurs (International and Investment Disputes Panel). Konstantin is a member of the Commission on the development of arbitration and ADR at the Moscow Branch of the Association of Lawyers of Russia, a member of the Academic Council of the Higher School of Economics Master's Program "International Private Law and International Commercial Arbitration" and a visiting lecturer at Moscow State University, the Higher School of Economics and the Russian Presidential Academy of National Economy and Public Administration. Konstantin is included to the "Russian Arbitrators Guide: Next Generation" – the first comprehensive guide to the under-45 arbitration practitioners in the Russian market.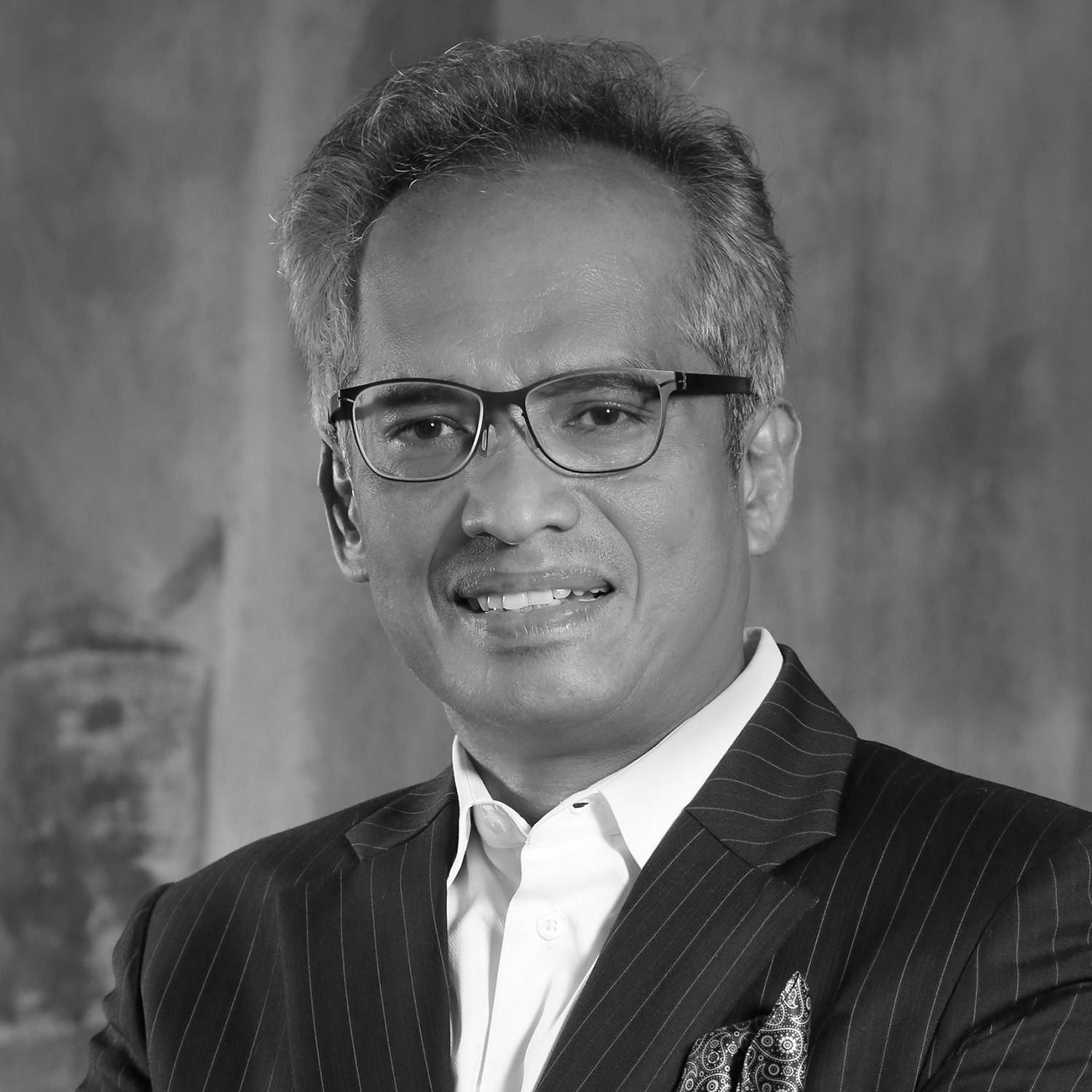 Francis Xavier
Regional Head of Disputes Group, Rajah & Tann
Francis is Rajah & Tann's Regional Head of Disputes Group; he practises cross-border commercial litigation and international and treaty arbitration. A veteran in the field, Francis has 33 years of legal practice and has a track record of being involved in novel and unprecedented cases. He has appeared before the SICC on numerous occasions (at both trial and appellate levels) and was in fact involved in the very first case heard before the SICC. Francis is recognised as a leading disputes lawyer – Asia Law Profiles (2017-2021); Asia Pacific Legal 500 (2014-2019, 2021); Ranked Lawyers Chambers Global (2016-2021); Dispute Resolution Chambers Asia-Pacific (2016-2021); Best Lawyer in Litigation Practice, Best Lawyers International (2015-2020); Global Arbitration Review (2010); Best Litigation Lawyers in Singapore (2013); Asia Law Leading Lawyers (2009). He was recently named as one of Asia's Top 15 Litigators by Asian Legal Business (2021). Francis was also recognised by Asia Business Law Journal 2018 as amongst Singapore's top lawyers and is the winner of a Business Excellence Award (2019) issued by Corporate Insider, the Gateway to the World of Business; named as a dispute resolution star by Benchmark Litigation Asia Pacific (2019-2020). He was recently ranked as a leading disputes lawyer by Chambers Asia Pacific (2020); Labour, Employment & Benefits, Who's Who Legal (2016, 2018, 2019); Who's Who Legal : Thought Leaders – Labour & Employment (2020); Who's Who Legal : Arbitration (2020, 2021); The Best Lawyers (2020 Editions) Singapore; the 5th Annual Global Business Edition of Best Lawyers (2020); Who's Who Legal : Litigation (2020). He is the immediate past global President of the Chartered Institute of Arbitrators and also the immediate Past President of the Inter-Pacific Bar Association. He is a Chartered Arbitrator and also a Past Chairman of the Singapore branch of the Chartered Institute of Arbitrators. He is the General Editor of two major publications - "Civil Litigation in Singapore" (Sweet & Maxwell, 2017) and "Arbitration in Singapore: A Practical Guide" (2nd Edition, Sweet & Maxwell, 2018).
Previous editions
Arbitrators of the 2021 Final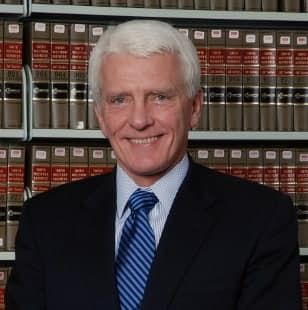 Jan Paulsson
Jan Paulsson was a Founding Partner of Three Crowns LLP, an international arbitration firm with offices in Washington DC, London, and Paris. Professor Paulsson is one of the world's leading experts on international arbitration, has acted as an advocate or arbitrator in hundreds of arbitrations in all familiar venues. Mr. Paulsson is a former President of the International Council for Commercial Arbitration, a member of the International Board of the AAA, and a member of the Singapore International Arbitration Court. He is the former President of the London Court of International Arbitration, and a former Vice-President of the International Court of Arbitration of the International Chamber of Commerce. He holds the Michael Klein Distinguished Scholar Chair as Professor of Law at the University of Miami. Professor Paulsson is a graduate of Harvard College, Yale Law School, and the University of Paris.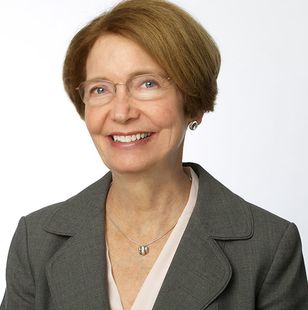 Margaret L. Moses
Margaret L. Moses is the Mary Ann G. McMorrow Professor of Law and Director of the Institute for International Law and Practice at Loyola University Chicago. A scholar in the field of international commercial arbitration, the third edition of her treatise on international commercial arbitration was published in March 2017 by Cambridge University Press. Her teaching and writings are informed by her participation as an arbitrator or advocate in arbitrations under the auspices of the International Chamber of Commerce, Court of Arbitration and the American Arbitration Association's International Centre for Dispute Resolution, as well as in ad hoc arbitrations. In addition to arbitration, her areas of interest and research include international business transactions, international letters of credit, and international trade finance. Her articles on arbitration, international letters of credit, good faith, and other topics have appeared in many U.S. law reviews, as well as in foreign and international journals. She has been an invited speaker at national and international conferences in many different countries. Professor Moses heads Loyola Chicago's Vis Moot Arbitration program, which sends students to compete in both Vienna and Hong Kong. Before joining the Loyola Chicago law faculty, Professor Moses practiced in New York, Paris, Milan and New Jersey. She has a J.D. degree from Columbia University School of Law and a Ph.D. degree from Indiana University.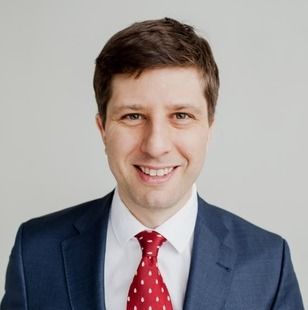 Andrey Shirvindt
Andrey Shirvindt is associate professor of civil law at Lomonosov Moscow State University and professor of the law of obligations at the Alexeev Research Centre of Private Law. After studying in Moscow and Berlin, he graduated from the Russian State University for Humanities in 2004. He then received an LL.M. degree from Manchester University (2005) and a degree of master of private law from the Russian School of Private Law (2008). In 2011, the Institute of State and Law of the Russian Academy of Sciences awarded him a doctoral degree in law for a thesis on Roman law. The main subject areas of Prof. Shirvindt's research and teaching are Russian civil law (law of obligations, contract law, and property law) and Roman law as well as legal methodology, comparative law, unification of law. He has published about 75 works (books, articles, case notes, book reviews etc.) on these matters. Prof. Shirvindt holds associate membership of the International Academy of Comparative Law and the fellowship of the European Law Institute (ELI) (since 2019 Member of the Council). Practical experiences of Andrey Shirvindt embrace legal advice and arbitration in domestic and international disputes.